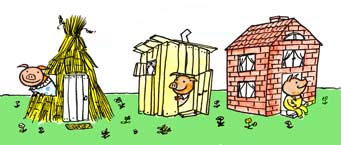 In the past weeks in our Parent and Child classes, we have focused on the different aspects of language development in toddlers. For example, we explored the importance of rhymes and the recognition of letters and letter sounds.


Next week we will be asking parents from our 'Beasts' and 'Super Beasts' classes to choose a story that both they and their little one love and read it seven times in a row! This scenario may be all too familiar with many of you already, as toddlers often want to hear their favourite stories over and over and over again.


So why is repetition so important, and what is the best way to read the story so your little one benefits the most?


Firstly, science has proven that repetition is the key to learning. This is true not only for forward rolls, handstands and cartwheels, but also for everything we learn.


Beyond that repetition is comforting. If you want to read more about the benefits of repetition, you can find a good article here.


A great way to encourage language development is to practice "Active Reading" during story time with your child. Start asking your child questions on each page or at the end to see how much they can remember and comprehend. They can answer using their words, or simply pointing to a picture in the book. Use your finger as a guide following the words while you are reading to teach them that reading goes from left to right. In no time they will sit down with that same book and pretend to read to themselves. Remember NOT to correct their pronunciation, but motivate and encourage by applauding their efforts so they can develop a LOVE of books and confidence in reading.