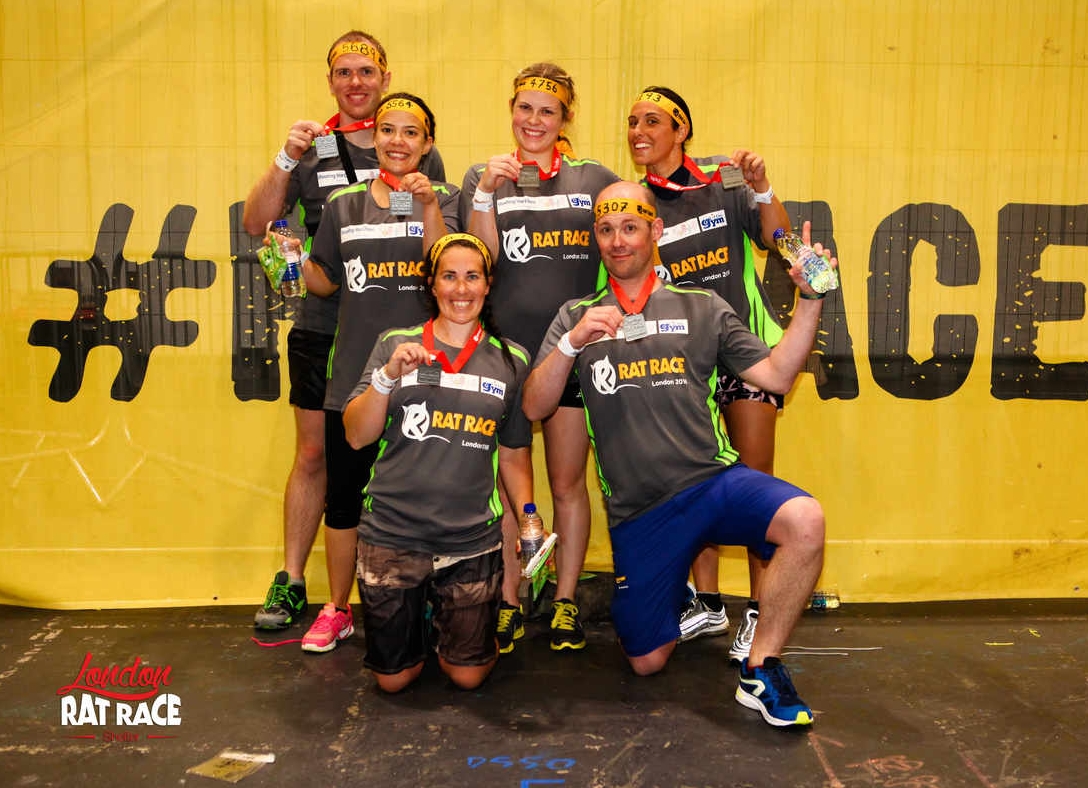 On Saturday 13th August the Tumbling Titans splashed, crashed, dived and ran their way to the finish line of the London Rat Race.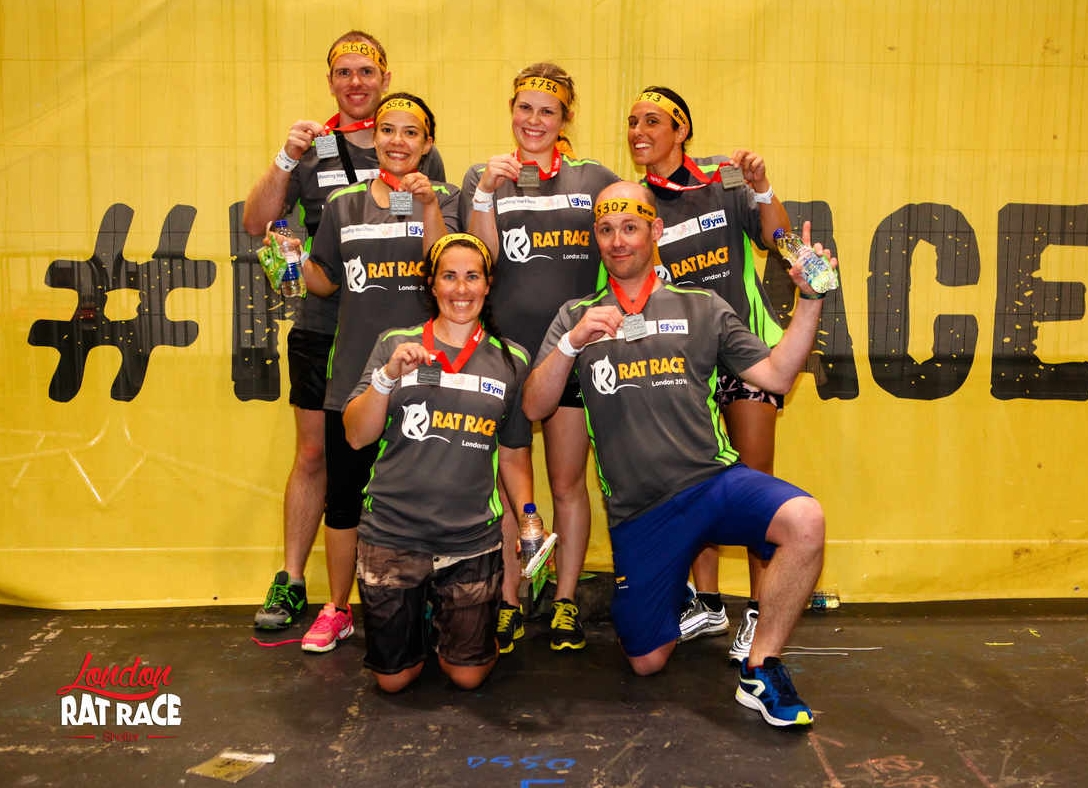 Olivia and Lucy channelled their inner Mo Farah as they went full steam ahead over the running sections. Michela and Kerry impressed on the obstacles; crossing the monkey bars and balance beams with ease, while Matt and Tobi made a great team in the kayak gliding across the water at super speed. No doubt inspired by Max Whitlock's impressive performance in Rio, the team even managed to find the energy to throw a few cartwheels along the way.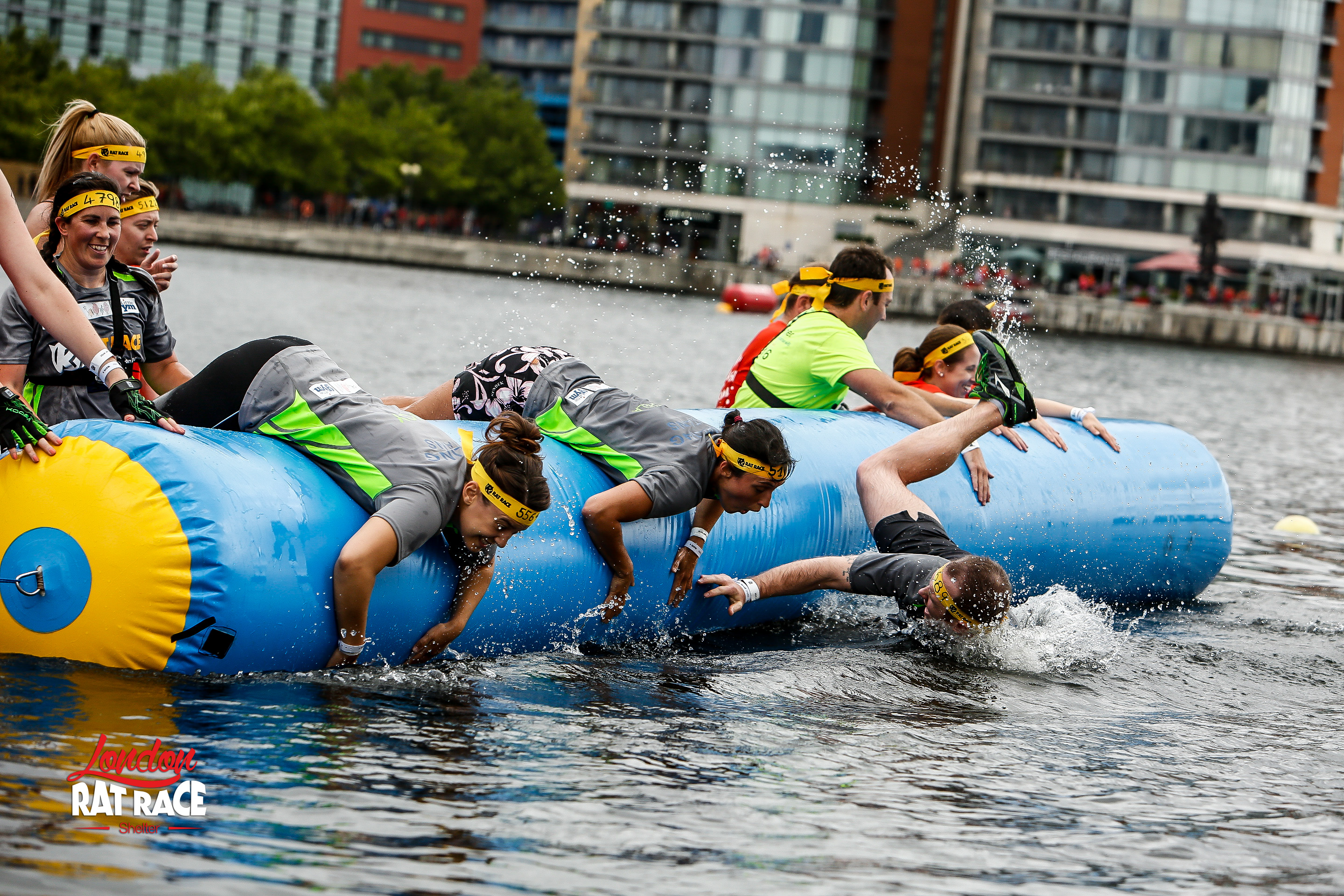 Most importantly we managed to raise an incredible £430 for our charity Shooting Star Chase. We want to say an enormous thank you to everybody who kindly sponsored us. You are all awesome!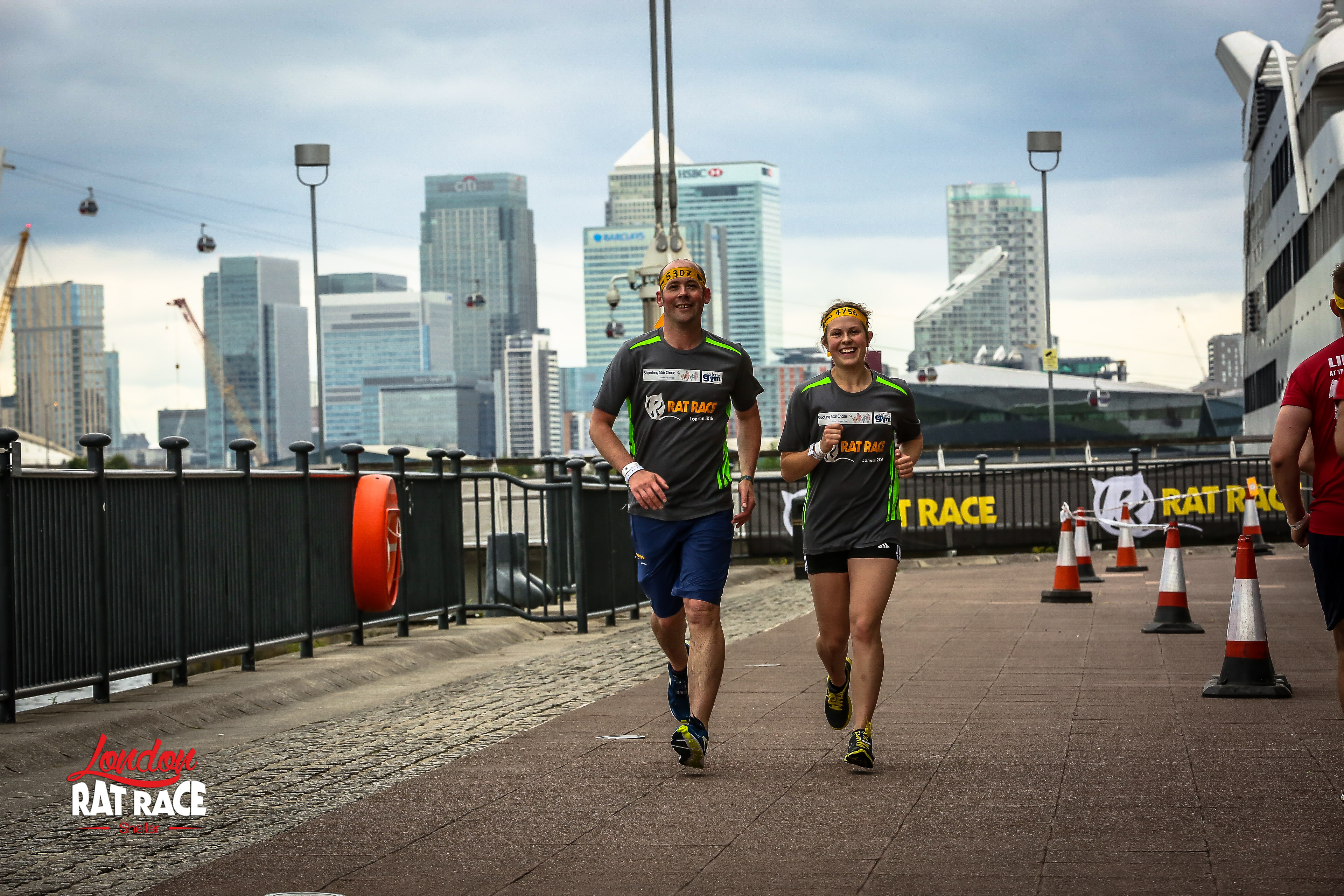 Remember - its not late to donate. Simply visit our
Just Giving page
to sponsor the Tumbling Titans.