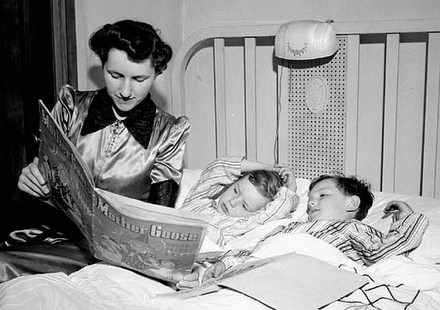 Once upon a time at The Little Gym Wandsworth and Fulham the Funny Bugs and Giggle Worms threw a coin in the magic well, as they were leaning over the magic well, they accidentally fell in! As they fell, they saw some very strange things – they saw trolls doing forward rolls, ants in baggy pants and even running hamburger buns.
After they escaped from the well they met Kip, a friendly little chipmunk who was trying to rescue the beautiful princess Janelle from the wicked queen. They had to help Kip convince the Queen that her poisoned apple was all sorts of different things like bubble bouncers or funny hats so that she couldn't feed it to Janelle.
At the end of their story the Funny Bugs and Giggle Worms transformed into a family of Dinosaurs, they had to hide from the humans and jump over huge tar pits!
What an adventure we had – and all this just in one hour.
Did you like the story telling of our classes this week? We sure hope so because this is just one example of how we use the 3 Little Gym class dimensions to develop your child physically, mentally and socially. This week we used our story telling theme, "Once Upon a Time" to use creative imagination and story-telling to engage your child, whilst having fun and learning new things and skills.
Some of the skills we focused on this week were handstands, forward rolls and cartwheels (Donkey kicks, egg rolls and monkey jumps to the funny bugs) – if you want to see how these skills could look in the future, check out our Facebook page for some skill progression videos/photos _______.
There are many benefits of story-telling, it can help your child with their learning and it forms a crucial part in developing your child's overall personality. It is an age-old tradition followed by parents since time immemorial, it's something that has been a part of most of our own childhoods too. And if this isn't reason enough for us to include it as a child development tool in our classes then keep reading for five more benefits of story-telling for pre-schoolers and beyond.
1.) Instils virtues in your child:
Children love listening to stories, they have favourite characters, they want to know more about them and often try to emulate them. Does dressing up as superheroes or Elsa from Frozen sound familiar? By telling your child stories that come with a meaningful message, you can teach them qualities like kindness, the importance of friendship/love, courage and honesty.
2.) Enhances Verbal Proficiency:
Reading stories aloud helps you children become familiar with the language & pronunciation of words as well a learning new words, phrases and their meaning. It will help them with their reading later as they will have seen many words, and become more familiar with what those words look like. A fun activity to do with your children, which was also included in our name activity in class this week is to start a sentence. 'Once upon a time there was a little girl called ... and she went to the …' and get your child to fill in the gaps, working on their own imagination and word play.
3.) Improves Listening Skills:
Younger children, especially Funny Bugs, usually have a shorter attention span and can struggle to concentrate on things for too long. They end up talking to you, instead of listening. Story telling can keep their attention, but also helps them to be keen to listen and understand. A fun game you can try at home, which is also our pop for the week, is to read a story to your child and then ask them questions about the story to see if they were actively listening to what it was about.
4.) Encourages Creative Imagination:
Listening to a story helps a child imagine the characters, places, plot etc. instead of seeing it on a visual medium. This also enhances creativity, making them more imaginative and open to ideas and free thinking. We find in classes the more creative, imaginative and fun we as instructors, the better the behaviour and skill development throughout the class.
5.) Makes Academic Learning Easier:
Storytelling for children is a stepping stone for academic learning. Many children have the habit of learning by rote, without understanding the subject. Storytelling, as a regular activity, can help children to enjoy and better understand what they are reading. This helps them in learning their subjects better. Sometimes, teaching school subjects as an interesting story (example, a boring history lesson can be turned into an interesting historical story like the 'Horrible Histories' books) can help them understand better and fuel curiosity.
If you are not already enrolled in our program here at The Little Gym of Wandsworth and Fulham and you would like to learn more about what we do then call us on 0208 874 6567 or enter your details for a FREE introductory visit.