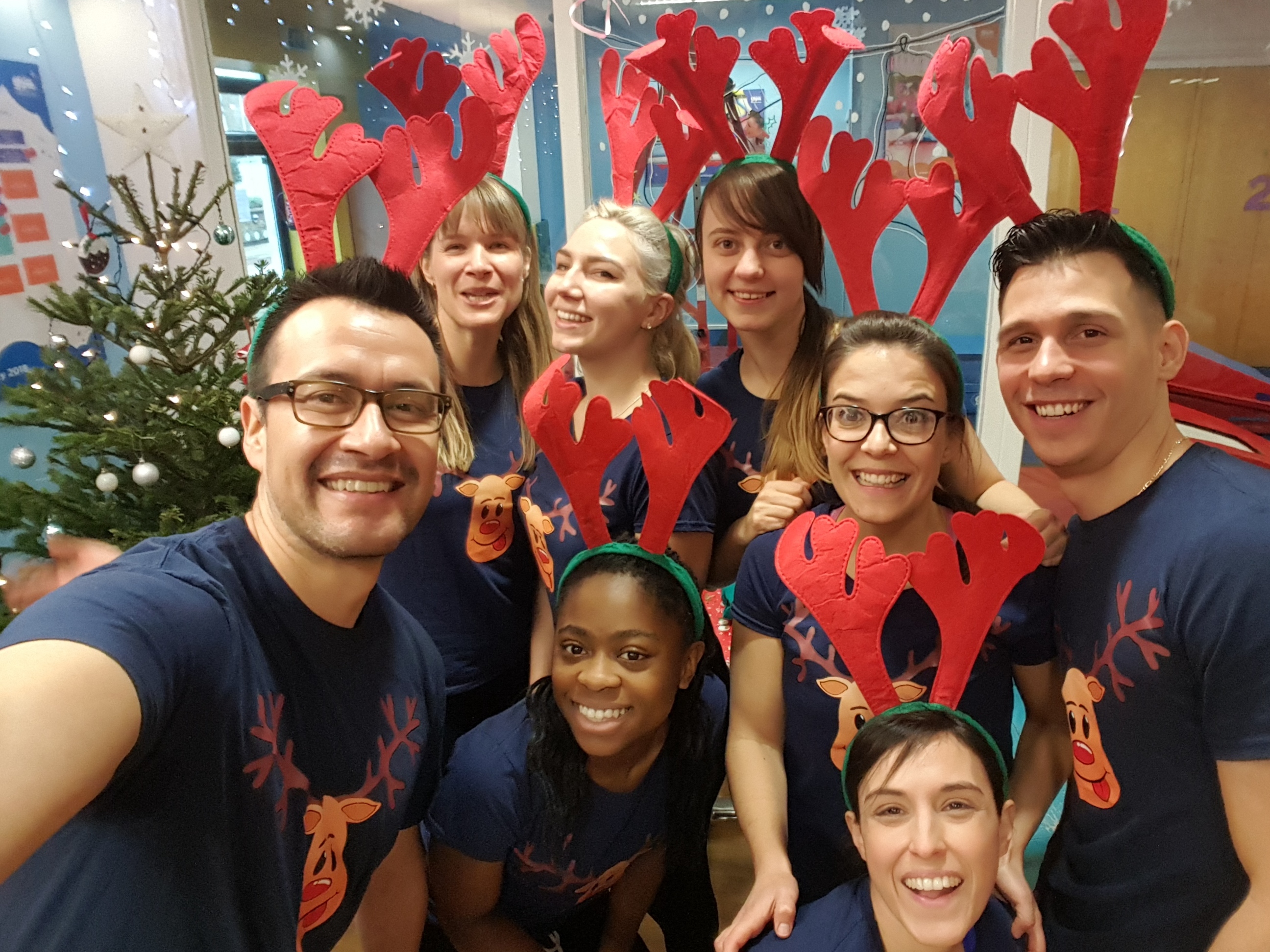 December has to be one of our favourite months here at The Little Gym Wandsworth and Fulham and this year we are really feeling the Christmas spirit and having lots of festive fun in the gym.
We have decorated the gym Winter Wonderland theme with snowy windows, snowflakes and a real Christmas tree. And we have had our very own cheeky Elf on the Shelf (Little Jim) visiting every day and sending Christmas news back to Father Christmas each night. Have you spotted him around the gym?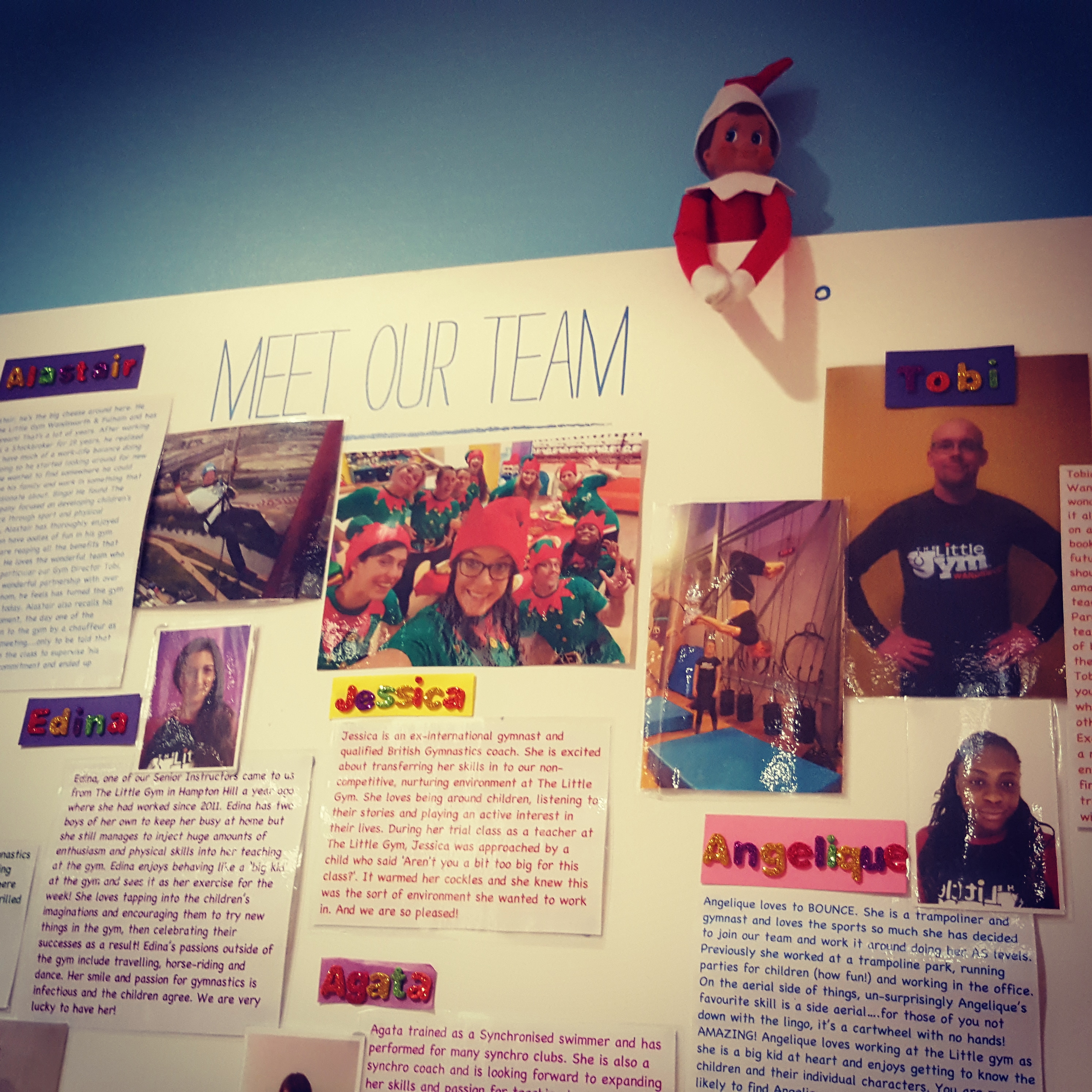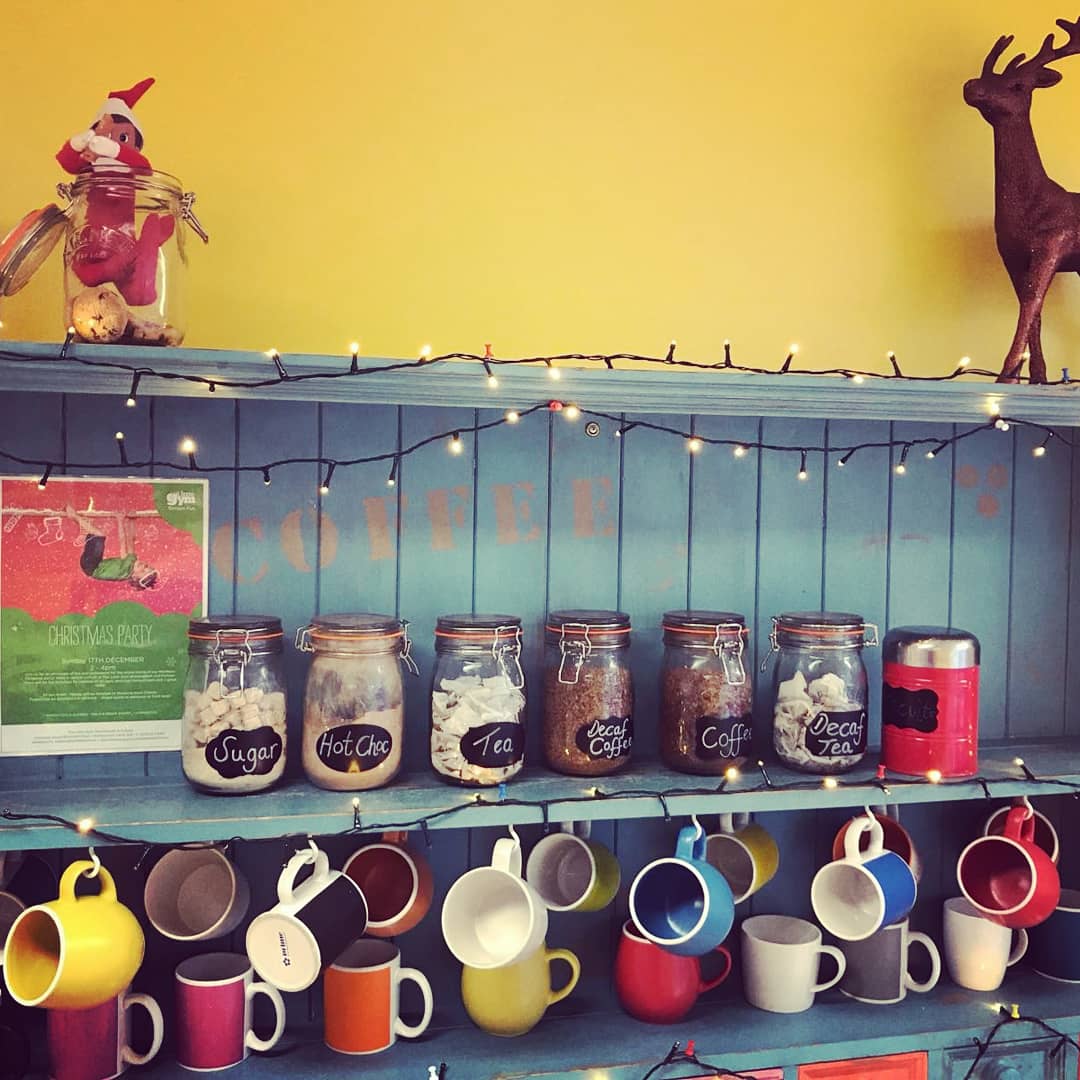 We also had a fantastic Christmas party for our Members this weekend, with a super staff performance, food and drinks, a visit from Santa, Christmas raffle, skills and play in the gym and all to raise money for The Shooting Stars Chase Charity! We will update you with the final amount raised asap but thank you to everyone who came to the party and helped us raise money for this great charity.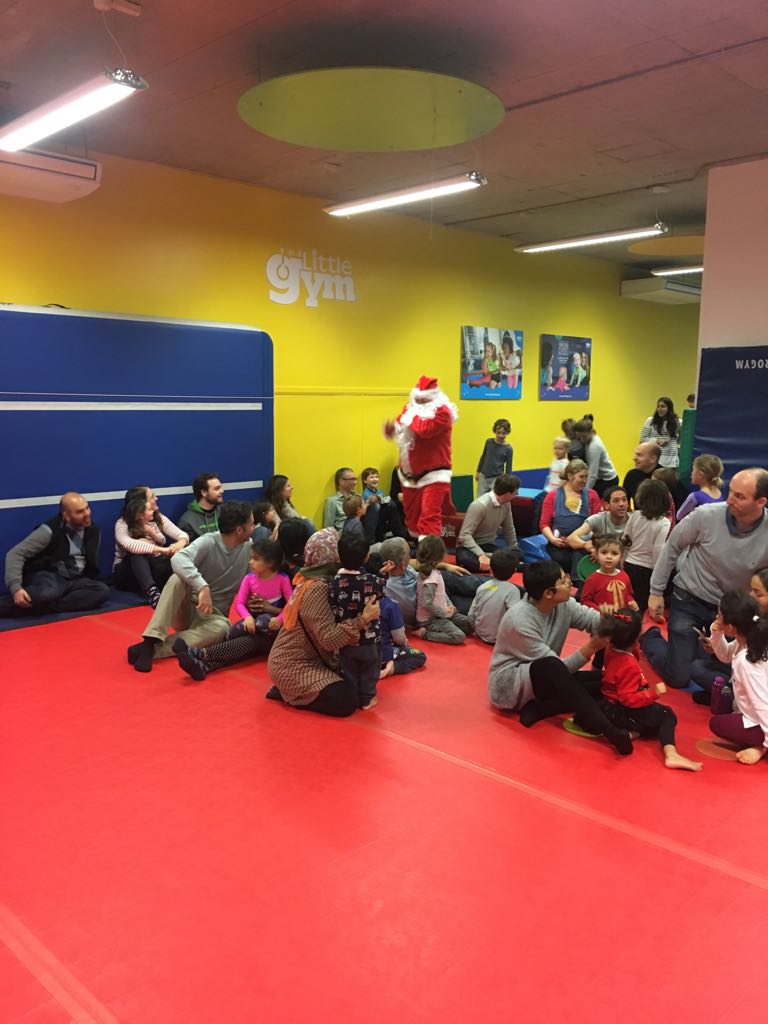 Keep an eye on our Facebook page for the video of the staff performance for those who missed it!
We have now finished our regular classes (we start back on the 2nd January) and we are running Christmas Holiday Camps until Saturday 23rd December. We still have a few spaces available so get in touch if you are interested in your child joining us in the gym over the next few days.

These exciting 3-hour drop-off sessions include imaginative Winter-themed adventures in the gym, crafts, snacks and many festive challenges.
Adventure (Ages 3-8 y/o)
Wednesday 20th December 9.30-12.30 The Snowman Slumber Party
Thursday 21st December 9.30-12.30 & 14:00 - 17:00 Poko, The Polite Penguin
Friday 22nd December 9.30-12.30 Dinosaur Ice Age
Saturday 23rd December 9.30-12.30 The Missing Polar Bear Palace
Skill Thrill (Ages 6-12 y/o)
Wednesday 20th December 14:00 - 17:00 Vaulting Icebergs Theme
It might be last minute Christmas shopping you need to do, getting things sorted before having people over, either way, your kids will be entertained for three hours and you can collect them fed, watered and hopefully thoroughly exhausted from all the fun they had!
For those of you who are already on your holidays or can't make to the gym this week we wish you a very Merry Christmas and a Happy New Year!