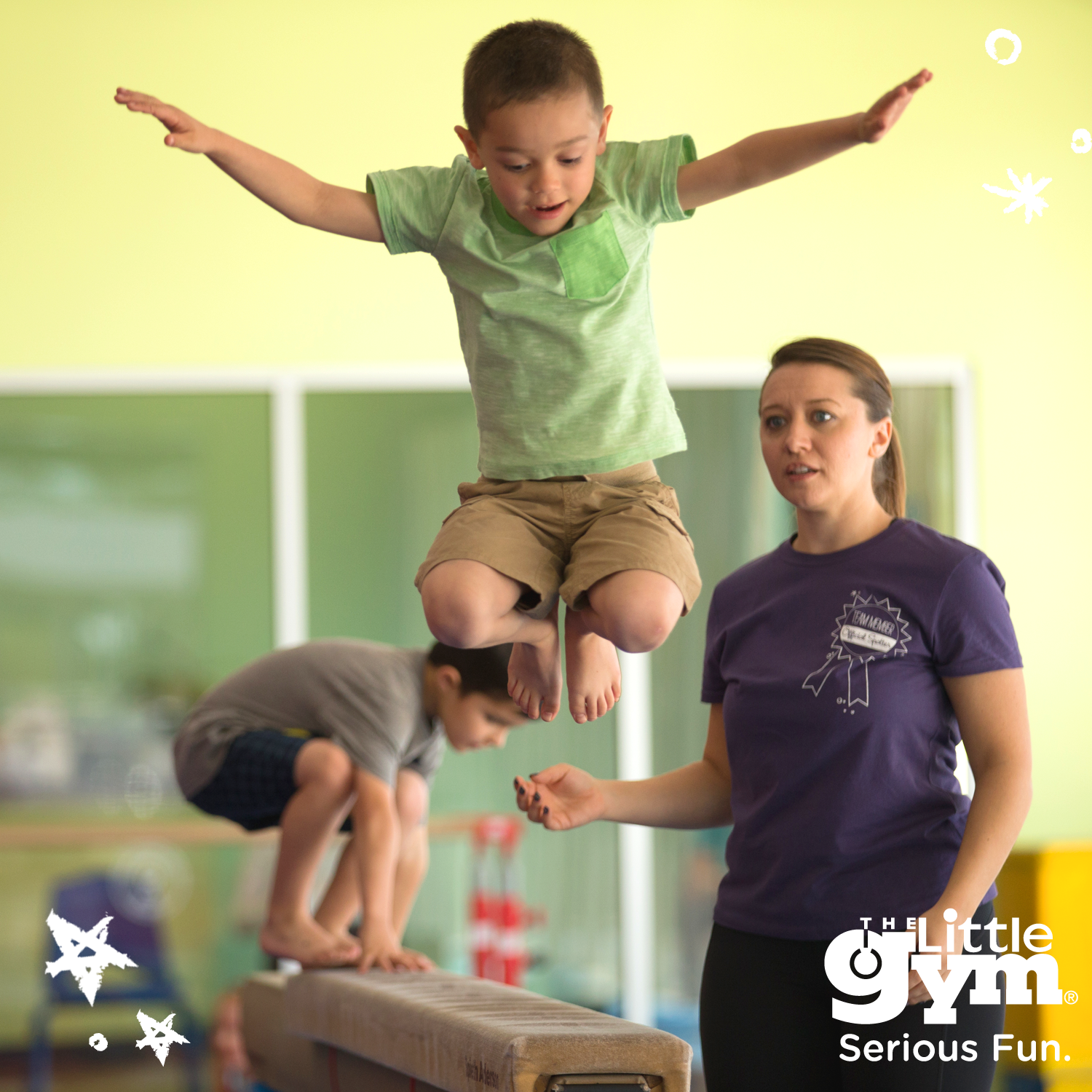 The benefits of physical development stretch far beyond the physical. You may not realise it, but the Department for Education has a role to play in your child's development long before they set foot in a classroom. It's the DoE that established the statutory framework for the early years foundation stage, a document that sets the standards for learning and development of young children up to and including 5 year olds. It covers a lot of ground - from language and communication to social and emotional development – in its efforts to ensure every child can develop confidence, independence and resilience.

One thing that is important to take away from this document is the importance of physical development in children.

This isn't physical development in the traditional school setting – we're not talking about PE. An understanding of good health and physical exercise is a part of it, but the EYFS definition reaches much further: to dressing and using the toilet independently, to basic hygiene and to ensuring that "children show good control and co-ordination in large and small movements. They move confidently in a range of ways, safely negotiating space. They handle equipment and tools effectively, including pencils for writing."
Learning to play


When you think about it, that makes complete sense. Unless you have an understanding of how your body moves, and develop the coordination of hands, feet and the rest of your body, you aren;t able to draw the picture, score the goal or build the Lego castle that's in your head.

Play may be an essential part of a child's development, but even play needs some basic physical building blocks to get started.

Yet the benefits of physical development don't stop there.
Beyond play


Take this study from the University of Aberdeen, which found a clear link between exercise and a child's concentration.

Councillor Martin Greig, Vice-Convener of the Education, Culture and Sport Committee, said: "The conclusion of the research confirms what many have long believed about the significance of physical activity for learning. The carefully conducted research gives support to incorporating an appropriate amount of exercise into the school day."

Or how about this article in The Guardian which discusses several studies that show physical exercise benefits concentration, creativity, memory and mental health. It pulls together "a wave of studies exploring the unexpected links between mental and bodily fitness."

And then there's this piece from The Telegraph, reporting on a study which also looked at the link between physical activity and concentration in children, and which found "those placed on the programme improved their accuracy on some mental capability tests by twice as much as those who were not assigned to do daily exercise."
Bringing it all together


At The Little Gym our philosophy focuses on the holistic benefits of physical activity on the health, well being and performance of children.

Here's one very simple example. If you can't sit still you can't concentrate. If you can't concentrate you can't learn or play. And if you can't learn or play you can't develop. That's why some of the fun activities we'll include within a session are designed to strengthen the body's core and hip muscles.

Because when your body has developed the strength and muscle memory to keep you sat up straight, it can devote more energy to everything else.

That squarely aligns with the DoE's requirement for physical development, but it also ensures that our children are ideally placed to benefit from all the other cognitive, concentration and developmental benefits of physical activity.

Want to give your child that sort of boost?
Give us a call on 0208 874 6567 or email our team at wandsworth_fulham@thelittlegym.eu.